Are You A Solo TRaveler?
Solo travelers often join our small group tours. I support solo travelers and offer resources including meeting online and in person with our Solo Traveler Group to talk about travel. I know solo travel can be intimidating, but also packed with amazing experiences and opportunities. Whether you want to go alone or want to find travel buddies to go with, we are there for you!
I help you travel solo and avoid solo supplements by matching same gender roommates. Great travel buddies are found and more adventures unfold.
Let me tell you, I meet a lot of people, during shows, out and about, on trips, planes, even at the grocery store, and when we get to chatting about travel, they say, "I want to travel, but I have to travel solo and …" fill in the blank, it's intimidating, solo supplements cost so much, it's lonely, I'm afraid, etc. Usually they tell me, my spouse won't travel, my friends are all working and I'm retired, my friends don't have money to travel, I'm a widow or divorced and more.
I am not talking about "singles" travel here, I am talking about "solo" travel. The people who travel solo with our groups love travel, aren't looking for a date or mate, and just want to go places, make new friends, maybe find a future travel buddy.
If you have browsed my trips, you will note that I welcome solo travelers. I will match same gender roommates to save you money. I will search out suppliers, tours, deals, where solo travelers don't pay single supplements. I will find ways to get you out there seeing the world!
I am a solo traveler myself. My husband, likes to travel, but only to places that are outdoorsy, hiking, walking, boating, etc. He also doesn't like to travel constantly, which I do, so he might go with me on one trip a year, but I want to do six a year!
I have made fantastic friends, have quite a great group of solo travelers who sign up and go on our trips together. I hope you will join us!
In the meantime, I hope this information provides you information, resources and ideas about traveling solo.
Enjoy!
Join Our Solo Traveler Group
Edit Page ( this is visible only to admin ).
Our online meeting space
If you are a solo traveler, I would love to have you join our group!
Here is the Facebook link:
https://www.facebook.com/groups/Travelforsolotravelers/
I also have a Meetup group:
Our Facebook group has solo travelers from all over the USA and Canada, looking to travel together.
Once a month we do a ZOOM meeting "Let's Chat About Travel" and we would love for you to join in.
Solo Travel Tours
Click below to see where we are traveling.
Great Suppliers for Solo Travelers
Solo travel is a hot topic for the travel industry these days. Tour and Cruise companies alike are trying to make inroads in the solo travel market. Many are allocating solo space, building solo cabins on ships, waiving solo supplements on certain tours and sailings, all to gain your business!
Our Favorites
There are a couple of companies that I have a lot of respect for because they have ALWAYS honored solo travelers and design their itineraries, hotel space, etc. accordingly.
https://www.intrepidtravel.com/us
Tour Companies
Most of the bigger tour companies offer promotions for waived single supplement on some tours. Most local or independent tour companies support solo travelers with no or low additional fees. For example, we use Killa Expeditions a lot for Peru. Give me a call if you are looking for something specific and I can aim you in the right direction.
Cruise Lines
For cruise lines, here are some examples. Norwegian Cruise Line has some ships with solo cabins. They are inside cabins, but a not too small. The cabins also have access to a solo traveler lounge, which is nice.

Royal Caribbean also has added solo cabins to Quantum of the Seas, Anthem of the Seas, Ovation of the Seas and Harmony of the Seas.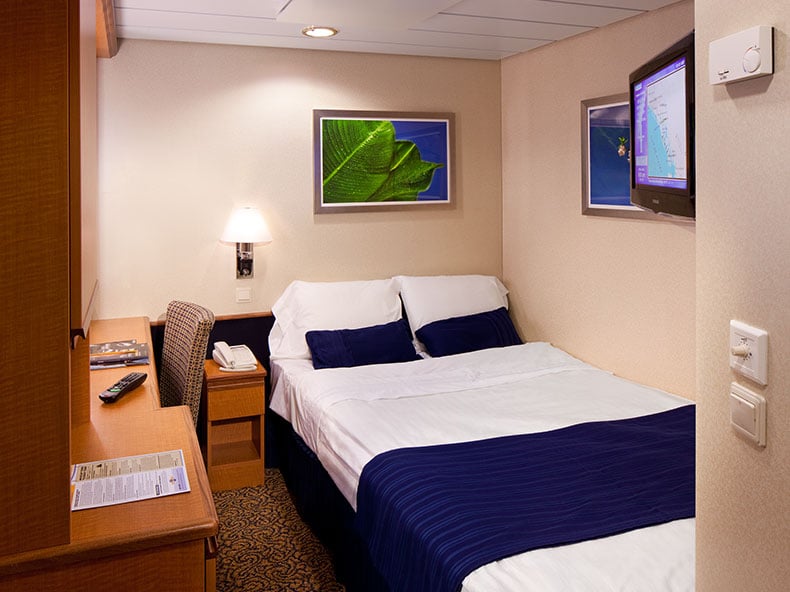 Most all of the large cruise lines offer either a solo cabin, a larger cabin they allocate for solo travel, or promotions waiving solo supplement fees.
Star Clippers does a nice job of supporting solo travelers. They allocate solo space on most sailings, waiving the solo supplement fee.
Celestyal Cruises also does a nice job, as many of the smaller, more local, cruise lines support solo travel.
All of the river cruise lines offer solo cabins as promotions, meaning, some sailings, some ships, with limited numbers available.
More Information
Here are some great articles if you want to dig deeper.
https://www.tripsavvy.com/best-tour-companies-for-singles-4160073
Your content goes here. Edit or remove this text inline or in the module Content settings. You can also style every aspect of this content in the module Design settings and even apply custom CSS to this text in the module Advanced settings.
What are you waiting for?