Your Escape Details
Join Layanee & Lorraine in the garden capital of the world, England! We have arranged private invitations for you to explore lush, beautiful, amazingly designed private gardens, hand selected, exclusive visits, meeting the homeowners themselves and learning about their gardens. We will also visit renowned gardens by well known designers such as Beth Chatto. And to top off the week, we will end with a visit to the Hampton Court Palace Flower Show on members only day. Enjoy a cup of tea, garden delights, and the chance to wander, photograph, and gain ideas for your own garden at home.
7 nights of heaven, immersing yourself in the lush gardens of England.

Our small group tours are specifically curated to bring you deeply into the destination. Food, drink, people, customs and soft adventure activities to get you close to the natural surroundings. Specifically on this trip you will meet local home owners, gardeners, and designers who will share with you gardening secrets, tools, and strategies they use to develop their amazing gardens. Even if you are not a gardener yourself, the magnificence of exploring these gardens is not to be missed.
Our service is second to none, from your decision to join our tour, throughout the trip and when you get home, we will be there for you.
Each escape brings you experiences you wouldn't find on your own.
We depart on June 25th from Boston and return to Boston on July 3rd

Our wonderful expert Layanee DeMerchant has hand picked each garden to bring you a variety of experiences from design choice, to size, structure and garden owner reputation. As we approach each garden, Layanee will provide pointers of things to look for, questions you may want to ask, and experiences you might enjoy. Surround yourself in a lush, perfumed rose garden. Sit and meditate over a tranquil pond. Learn about gardening techniques that you can apply back home.
Escape With Us
Our escapes are unique in offering you an adventure filled itinerary with a local flavor. We work with local guides, planners and connections to make sure you do, see and even eat and drink things you may not have even thought of on your own.
Small Groups
We keep our groups small so we get to know each other and travel together, unified by the destination and our experiences. Often lifelong friendships are forged. If anything, our growing group of
like minded travelers start traveling together on future trips. "Where should we go next?" is often the last question asked as we depart for home. On this trip you will travel with garden lovers, bloggers, and avid gardeners. There will be all levels of knowledge and experience. Some guests will join the group to immerse themselves in British culture, the countryside and the beauty of the garden with no particular interest in gardening. Others will be photographing, learning and note taking about things they want to bring back to their own garden. The atmosphere will be open, friendly and independent as you decide what you wish to enjoy and get out of each private and public garden visit.
Are you traveling solo? It is our pleasure to welcome you to our small group. We will match you with another solo traveler of the same gender. If you wish,
you may choose to pay a solo supplement to have your own room. Please check for availability.
For each trip, you will be invited to our Facebook group so you can chat with fellow travelers, dream about the upcoming trip together, maybe prepare together, hiking, practice a useful skill, etc. Usually, we also organize a get together about a month before the trip to share information, pass out travel documents, and 'break the ice' so when we embark on our trip we already know each other a bit. If you don't live in the area, no worries, we will Skype you into the party and mail you your travel documents.
Why negotiate and plan yourself. Even the best guidebook can't give you the freedom to embrace and immerse yourself in the destination. Enjoy the pleasure of travel without having to think about the details, leave the planning to us, your job is to fully embrace the journey without the hassles! We are so happy you are considering being our guest and can't wait to deliver your fantastic experience!
Our Itinerary – nearly done!

Please click the garden links below to learn more about the beautiful gardens we have selected!
[divider style="dotted"]
June 25 Depart Boston
Group departs Boston – Virgin Atlantic Flight 012 25Jun 1000P arriving London Heathrow 940A 26Jun
[divider style="dotted"]
June 26
Transported via coach to Park Farm Country Hotel, Norwich, England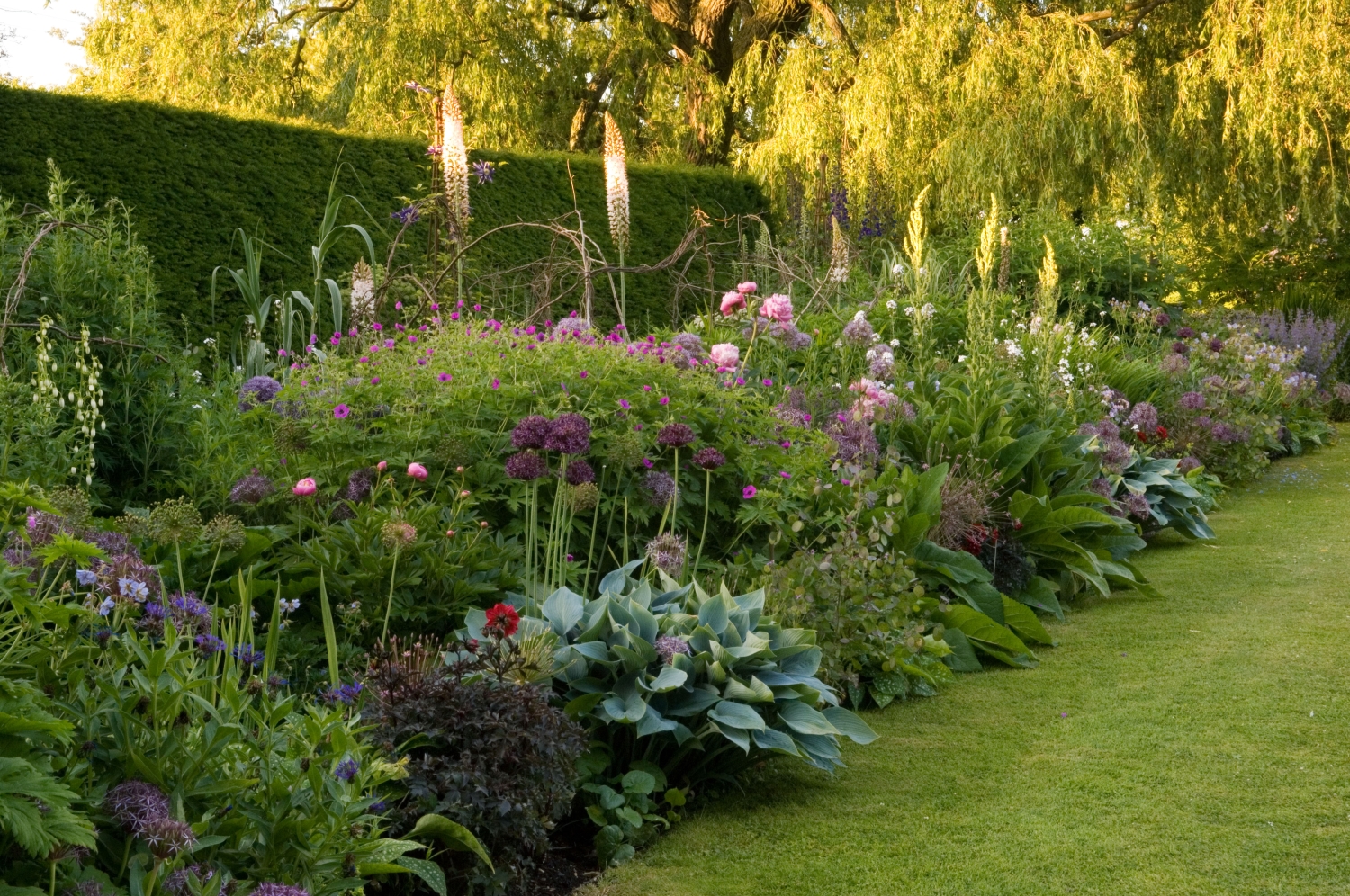 Once at our hotel, we will check in and then eat a delicious 3 course dinner which is included
[divider style="dotted"]
June 27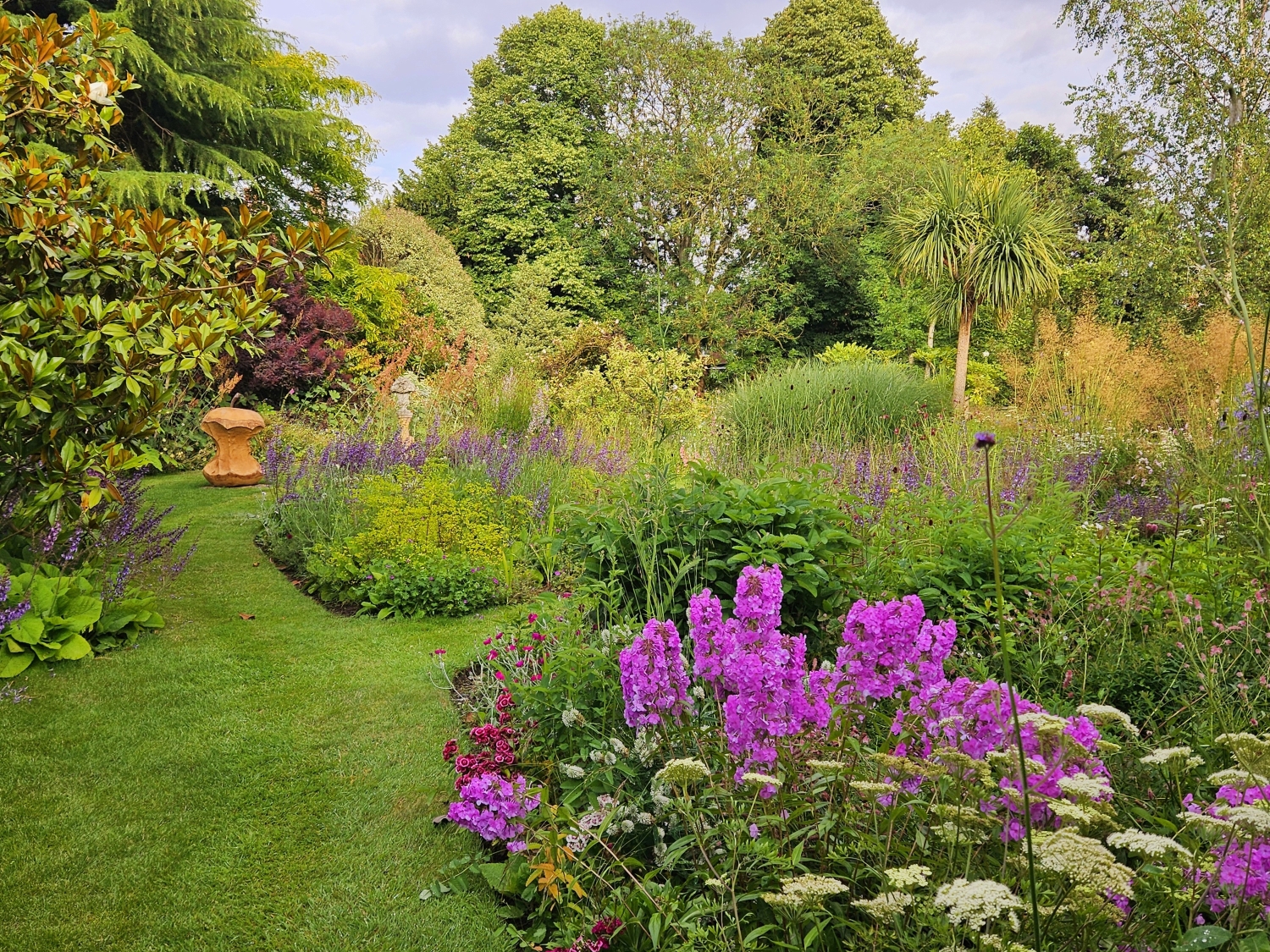 We will end our day at
Holme Hall
NGS#24, Swaffham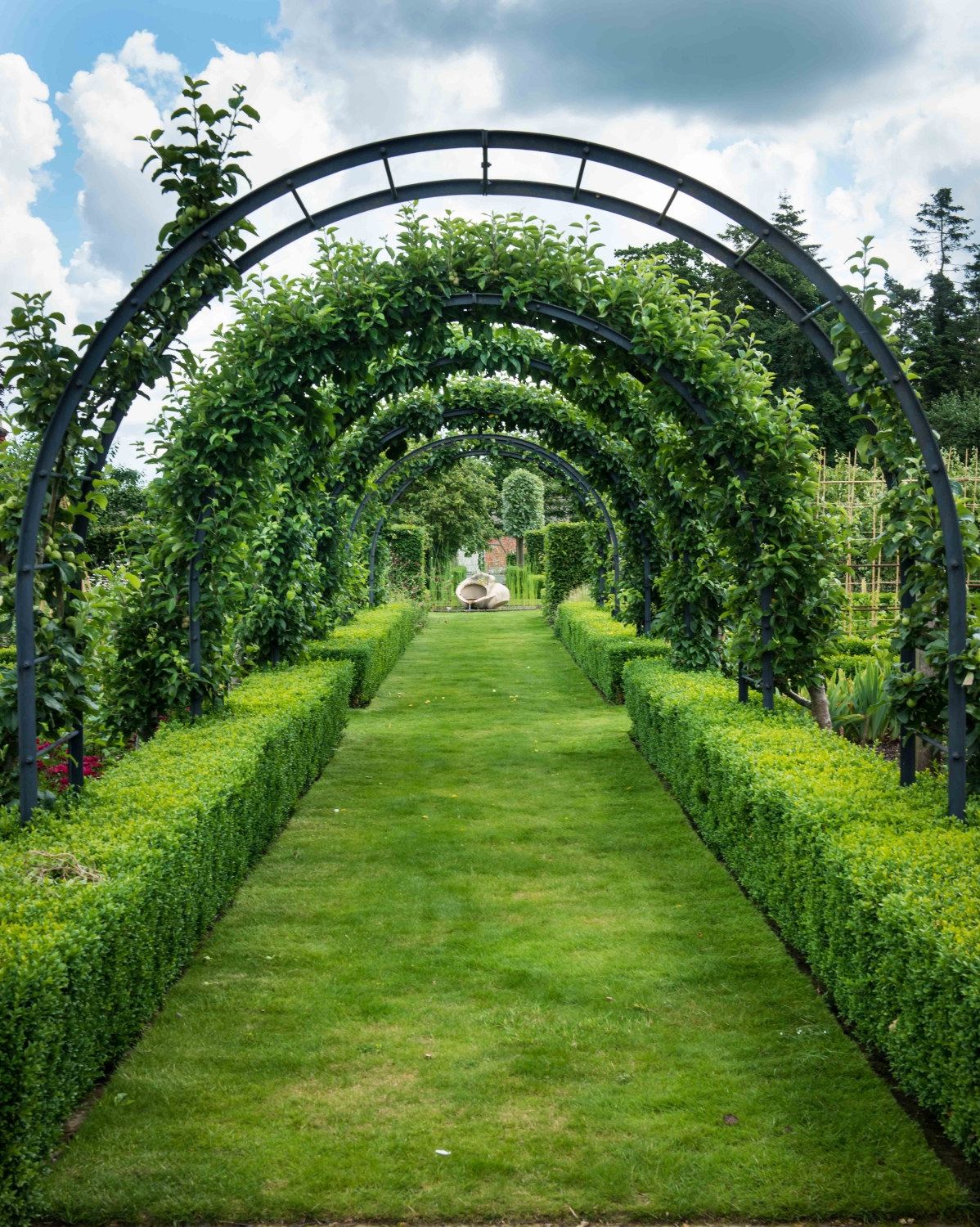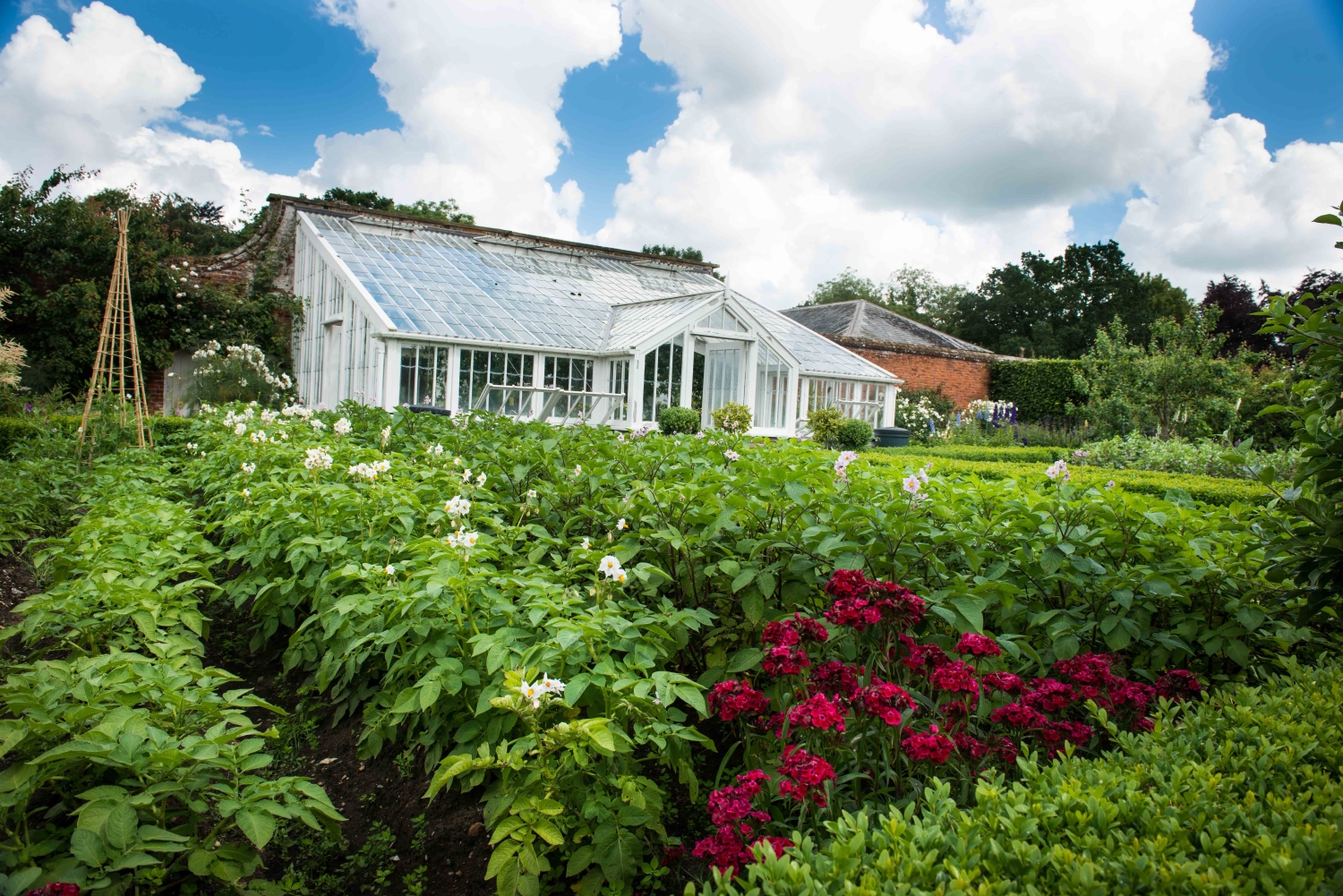 Returning to our hotel to relax a bit and then enjoy our included dinner.
[divider style="dotted"]
June 28
We will be touring gardens 2 gardens today. First
Brick Kiln House
NGS#11, Shotesham, Norfolk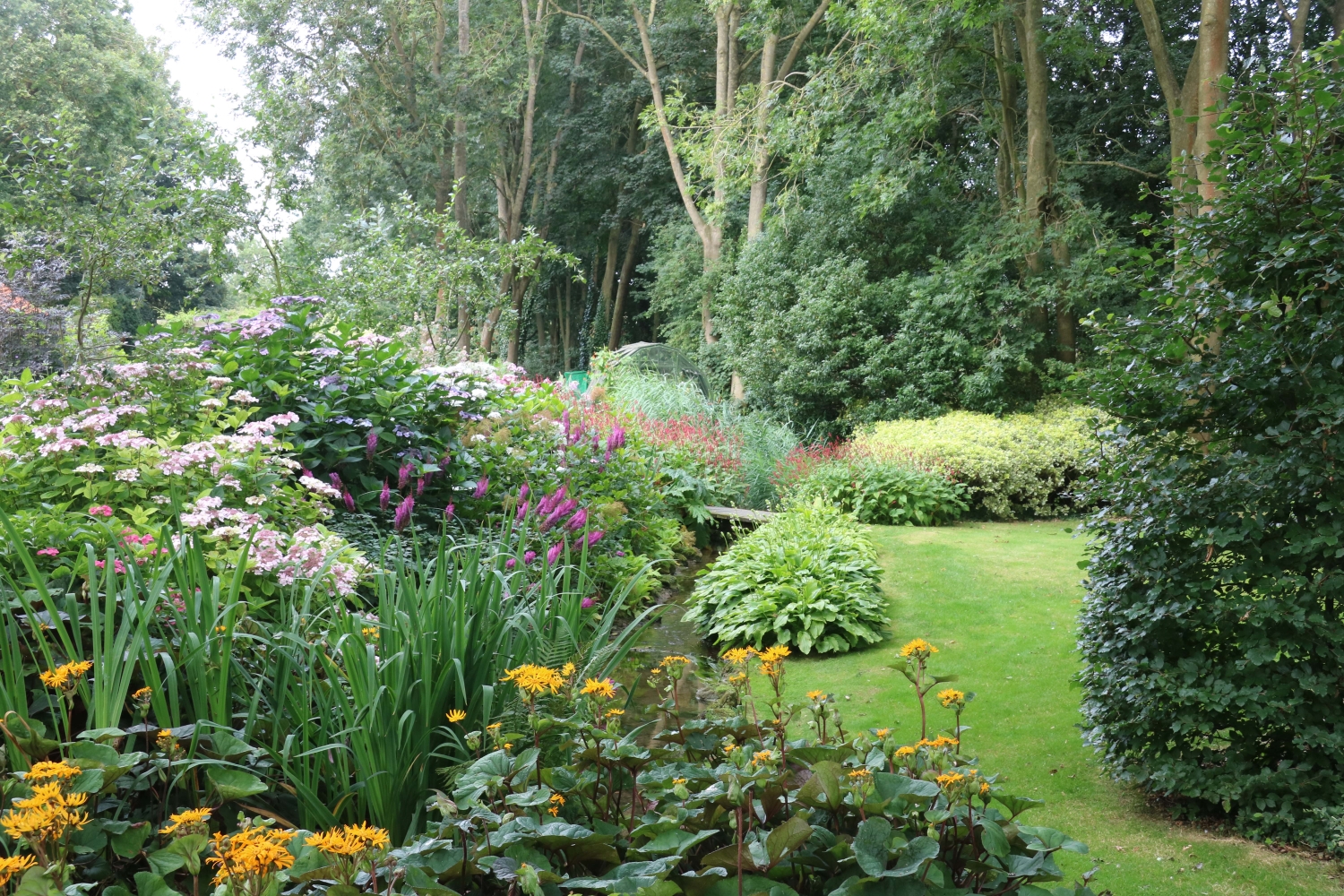 Breakfast and dinner included
[divider style="dotted"]
June 29
Touring gardens today will be: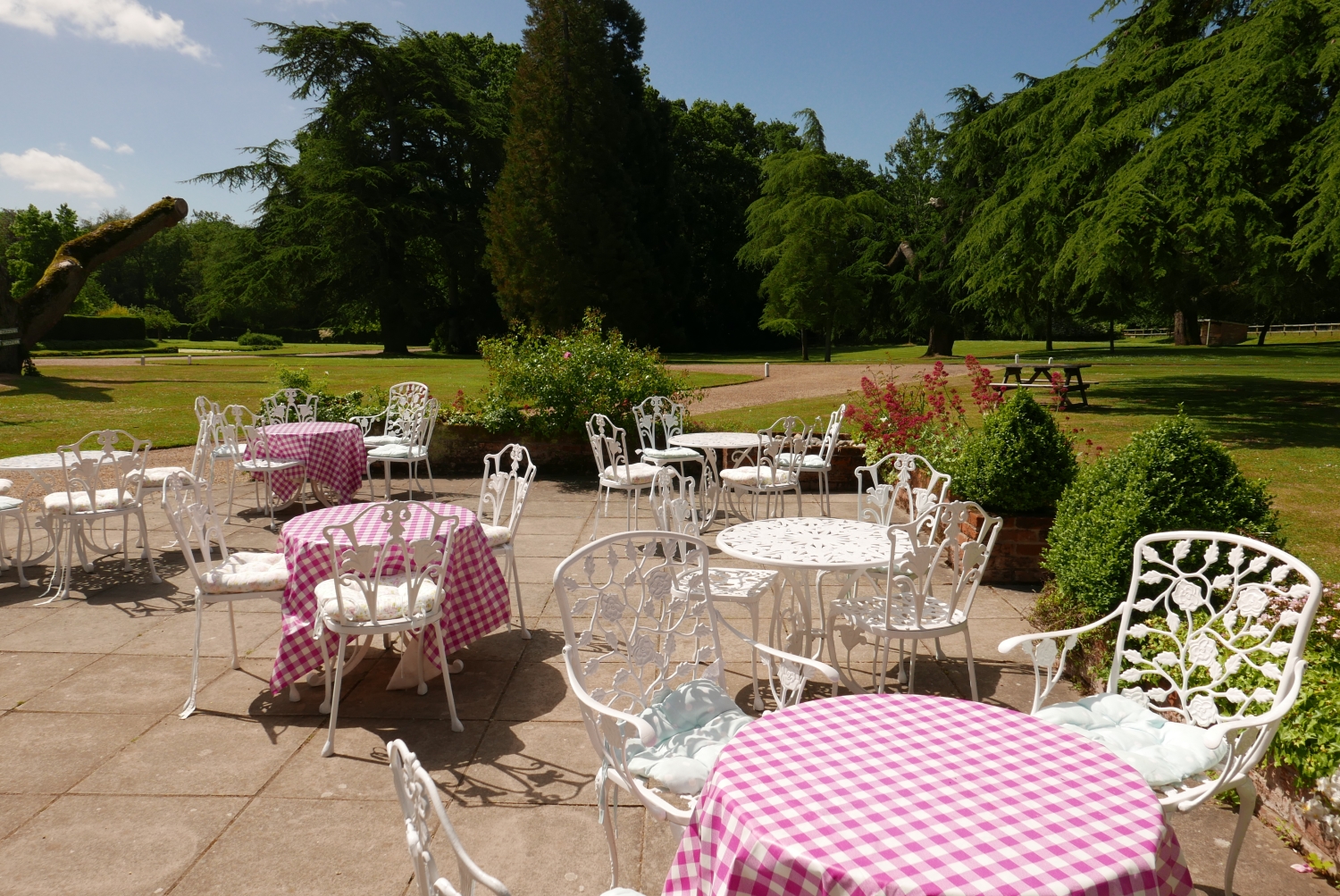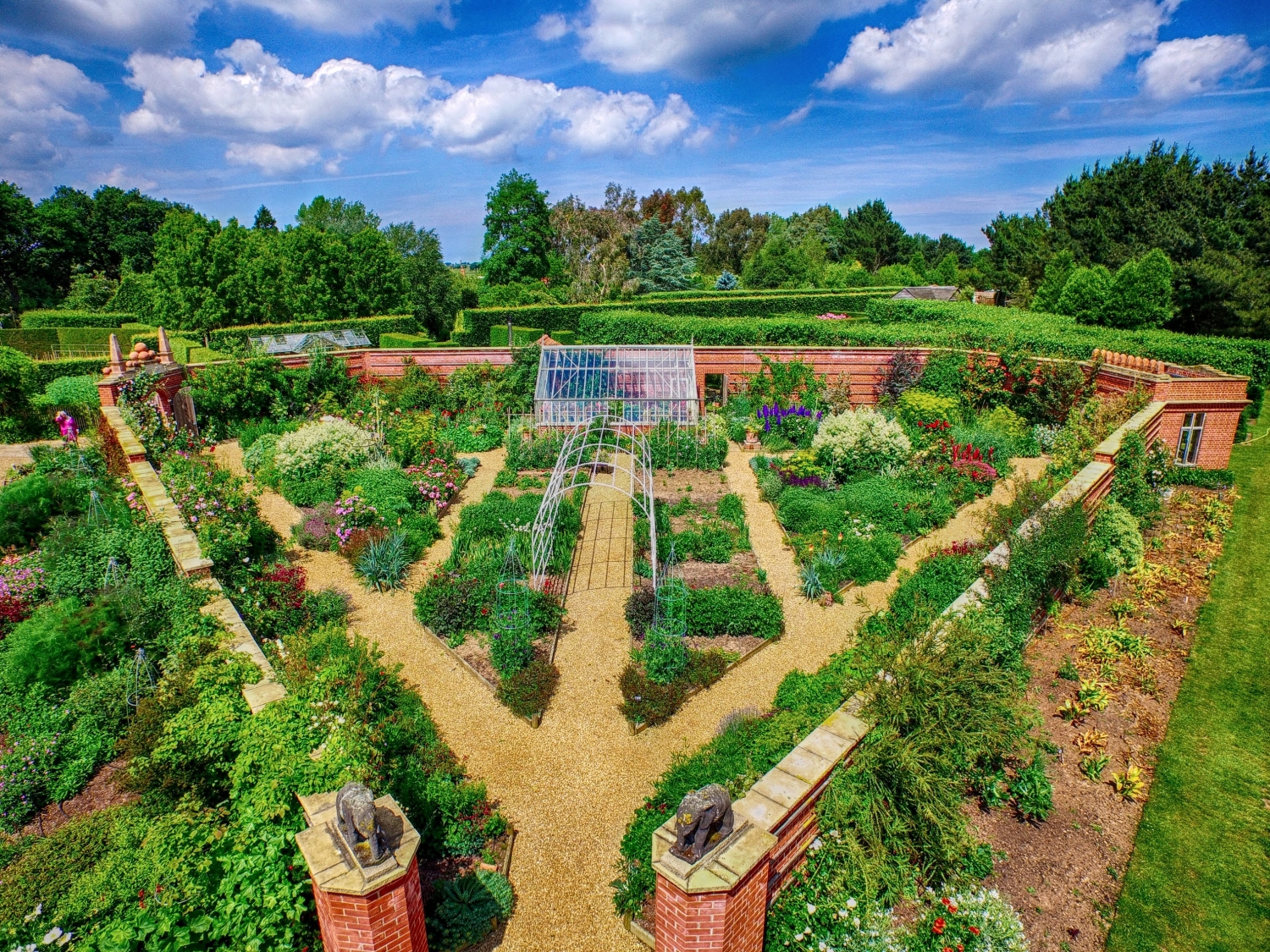 As always, breakfast and dinner are included.
[divider style="dotted"]
June 30
Touring gardens today: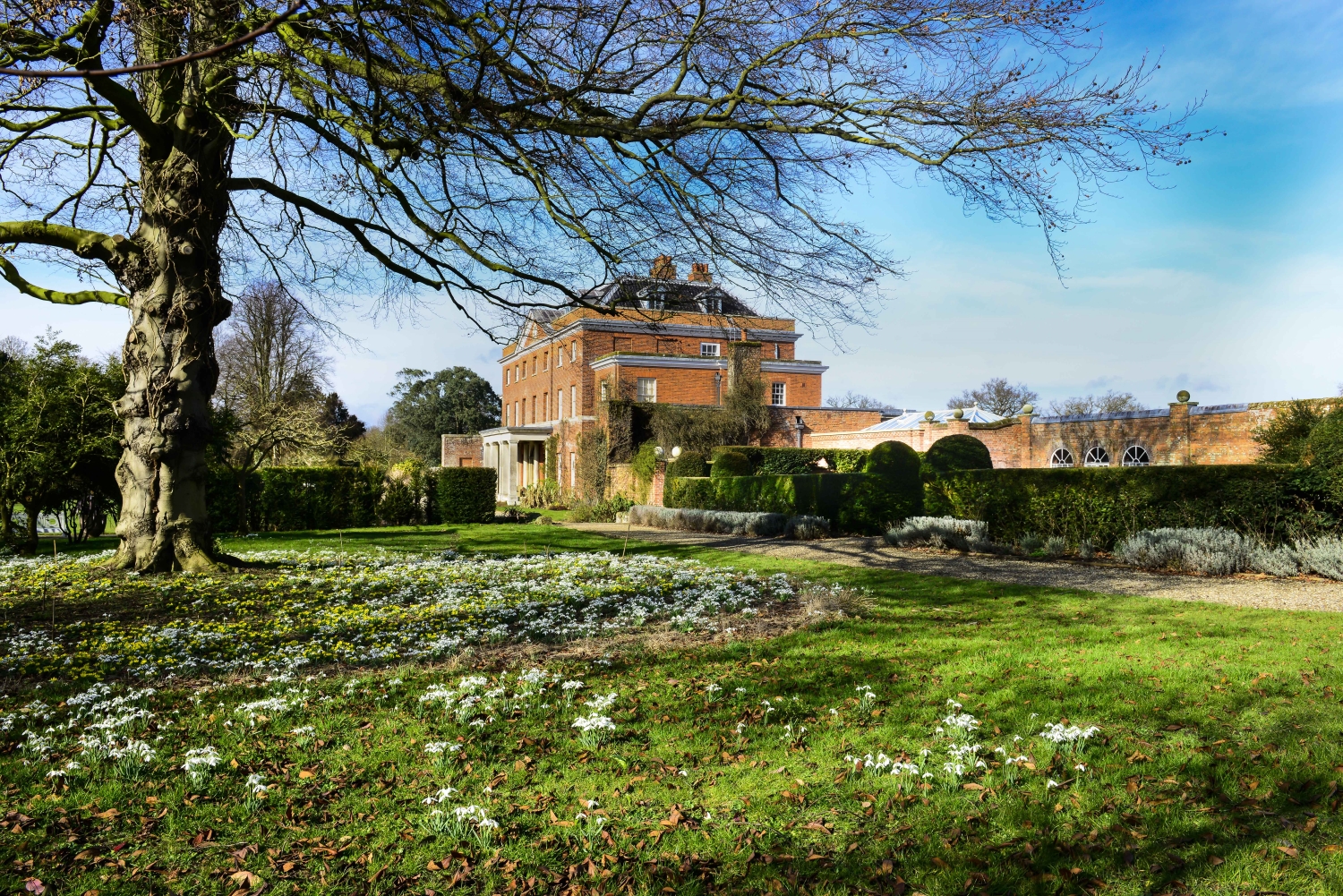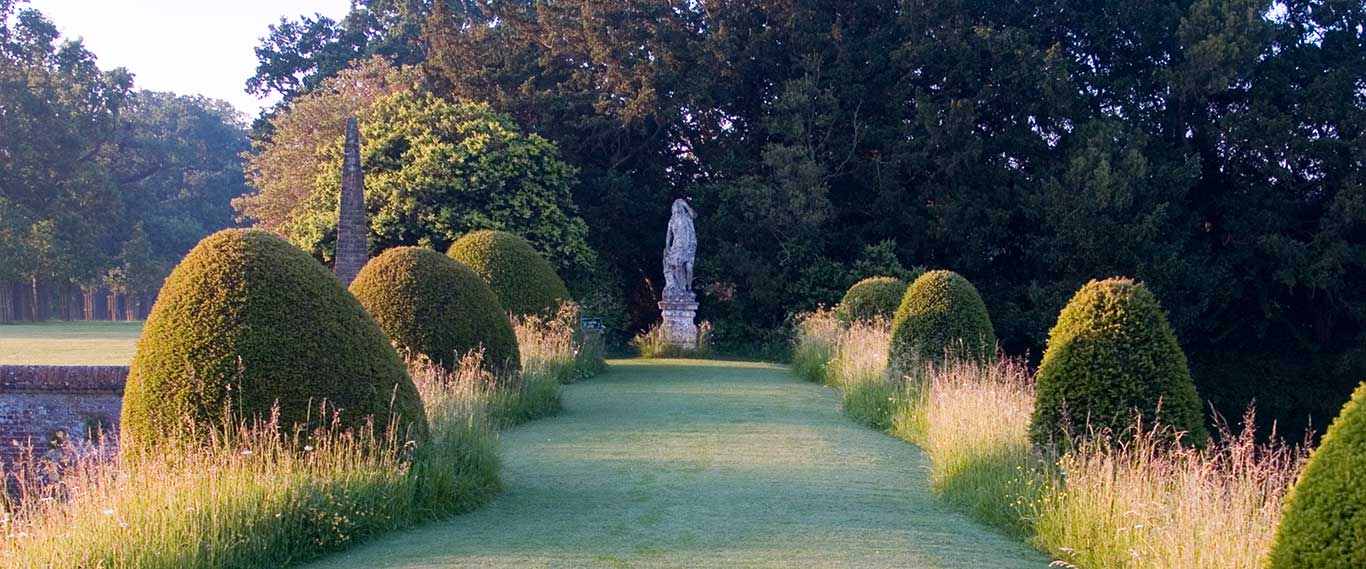 Breakfast and dinner included
[divider style="dotted"]
July 1
Today we will transfer to London to attend the Hampton Court Palace Flower Show. We will stop at a few small gardens on the way (TBD).
We will stay at the Sheraton Heathrow Hotel to be convenient to the Flower Show.
Breakfast and Dinner will be included.
[divider style="dotted"]
July 2
Your RHS Membership is included with the tour so we can attend members only day at the Hampton Court Palace Flower Show!
Here are some highlights from the 2018. Imagine how great the 2019 show will be!
Of course, Breakfast and Dinner are included
[divider style="dotted"]
July 3
Sadly, we have to say goodbye – until next year!
Our coach will take us back to the airport for our Departure on Virgin Atlantic Flight 011 3JUL London Heathrow 355P and arrive in Boston 625P
[divider style="dotted"]
Your Investment
Your Investment is $3585 per person based on double occupancy. $733 additional for single room. $500 non refundable deposit is due upon registration. If you do not need the round trip Boston flight, the pricing is $2666 per person based on double occupancy for land only.

Final payment for the trip will be due on 3/1/19.
Your Trip Includes
Accommodations with breakfast and dinner each day
All ground transportation
Coach driver and Garden expert as guide
All entrance fees to gardens and the flower show
RHS Annual Membership
Your Trip Does Not Include
Gratuities for the coach driver and other hotel services
Travel insurance (please inquire for details)
Lunch and activities not listed on the itinerary
How We Make Your Escape Awesome!
We are ready to answer your questions throughout the process via phone or email.
Once you sign up and pay your deposit:
We will send you a link to your My Trips account. You can view your trip details any time from your PC or Mobile Phone.
We will send you arrival and departure details so you can make your flight arrangements. (should you need to travel from a different destination)
We will email you your final payment reminder about 1 week before it is due.
About two-three months before the trip we will send significant details like packing lists, further itinerary details, etc.
One month before the trip we will mail you your travel documents (or pass them out at a gathering for those local).
Hassle free arrivals, once you have collected your luggage and entered the airport arrivals hall, the group will be gathered and met by our coach driver.
Facebook Group
You will be invited to a private Facebook group where you can meet, virtually, your fellow travelers, discuss the trip, make any preparation plans together, and share your excitement.
Our groups are typically 15-20 travelers. We aren't a 'big bus' tour and don't want to be. We don't just look out the window and drive by the sights. Typically, our tours are custom and private. The advantage is, we can say, 'stop here, we want to see this' and we can stop and explore, even if it isn't in the plan. Yes, we have an itinerary, but we also feel it's important to take advantage of unexpected moments that arise. We attract travelers who are flexible and adventurous. A bit of spontaneity is a good thing!
(Please note, some tours lend themselves to a bit larger group so at times, we may expand the group to a maximum size of 25. We make group size decisions with the commitment that none of the spontaneity or sense of adventure will be impacted by the group size.)
You should know, our travelers are like you, they don't want a canned tour, they like a sense of freedom on their trip, they understand the value of flexibility in travel, and they love the idea of working with a planning team that understands and respects their travel values.
So, Is this Trip for You?
You love traveling with like minded people and a tour company that is focused on traveling deeply into a destination, knowing how to read the group and make the best decisions for a perfect trip.
You find joy in trying new things, food, activities, etc.
Plans are good, and important to a great trip, however, flexibility sometimes brings a deeper experience and it's OK with you.
You enjoy meeting and traveling with new people.
Some moderate physical activity will bring you the memories that make your trip special.
This Trip is Not for You If…
Travel is stressful and sometimes you find yourself anxious and frustrated when things don't go perfectly as planned.
New things, new situations, aren't really your thing.
You don't like trying unusual local foods.
You feel uncomfortable and unsafe in places that are 'foreign' to Western culture.
Too much walking for long distances is tough.
Frequently Asked Questions
How often will I change accommodations during the trip?
We will be staying in the same hotel for 5 of the 7 nights, switching on the last couple of nights to be closer to the Flower Show venue.
Can I extend my stay?
Absolutely, adding a pre or post stay always enhances a trip. You spent the money to get there, why not stay a while? We will be happy to help you make plans.
What airport do I fly into and out of?
You will fly round trip to London Heathrow Airport.
Who do I contact for other questions and travel advice?
Call us at 860-779-6531 or send an email to lwhittemore@cruiseplanners.com
What is the age group of my potential fellow travelers?
Our guests typically range in age from 45-75. They tend to be of an age where they are either already retired and traveling is an objective for them, or are getting close. There are some tours that attract a younger group, sometimes adult children of a traveler in the group will join the tour.
Groups tend to be predominantly female, although we are wanting a good mix of men and woman, solo and couples traveling.
In any case, our travelers are in good health, active and adventurous.
I'm not a tour person, will this be too much of a standard tour for me?
No worries here, your fellow travelers feel exactly the same way and so do we, your tour curators. Of course there are some parts of our tours that are standard, we travel often by a van or motor coach, we eat together and do activities together. What makes us different, are two critical things, we don't like traditional touring either, we work hard to be different. And two, you will always have the opportunity to choose. If you want to do something on your own or different than the group plan, you are welcome to do that.
We would love to have you join us! We will do our best to provide the opportunities and activities that allow you to make amazing memories and lasting friendships. We are looking forward to traveling with you.